Luxury Bath in the USA
Renew Your Bathroom in 1 Day with Luxury Bath
Would you like to update your worn, dated bathroom? Experience the stunning, refreshing beauty of a full remodel without stress, mess or expense with Luxury Bath. In as little as 1 day, we transform and customize your bathroom into a personalized oasis.
Replace That Old Tub or Shower
Wake up to a fresh, clean bath in 1 day with Luxury Bath. In no time at all, we can remove your current tub or shower and install a custom replacement.
Custom-made to fit any size or configuration of bathroom.
Choose from a wide variety of designs, colors and styles.
Your new bath is backed by an exclusive lifetime warranty.
Affordable Bath and Shower Updates
If you like your current tub or shower, but it just needs a 'makeover,' a liner installation is the fastest and most affordable way to make your bath like-new.
Bath liners are custom-molded for a precise fit.
Installation is complete in as little as 1 day.
Liners will never fade, crack, peel, bubble or yellow.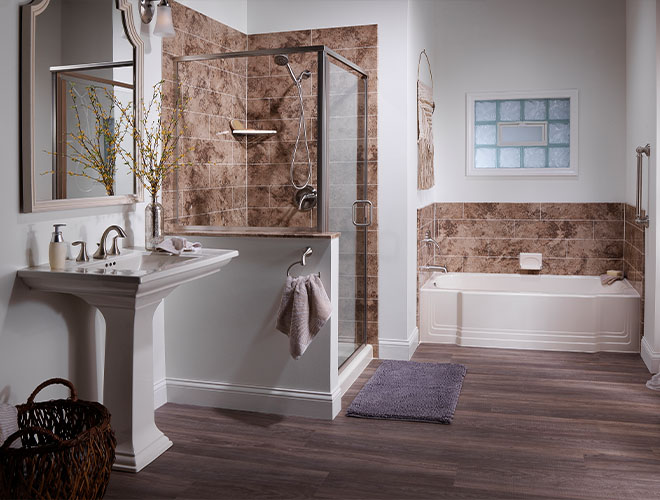 Fill Out the Form or Call NOW!
1-866-589-8043
Tub to Shower Conversions
If you have a tub, or a shower, and wish you had the opposite, Luxury Bath can help. We provide hassle-free tub-to-shower conversions for homeowners in Your Neighborhood.
Made with premium acrylic, surfaces remain mold and mildew-free.
Certified pros arrive on time and install your tub or shower quickly.
Customize with accessories like shelving, grab bars and seats.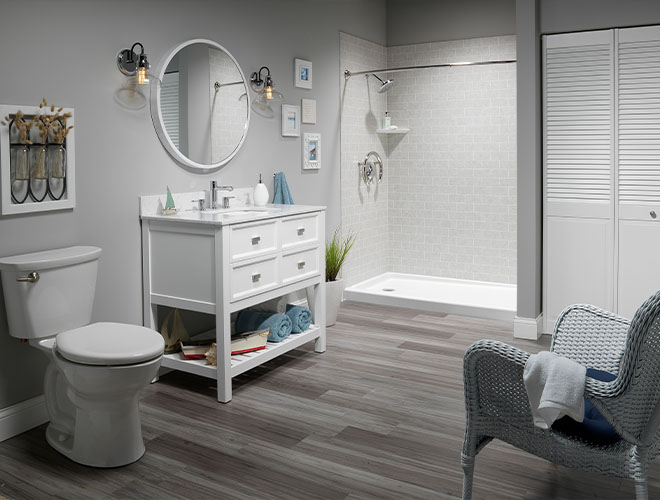 Why Choose Luxury Bath?
For 25+ years, Luxury Bath has helped hundreds of thousands of homeowners enjoy the refreshing benefits of a complete bathroom remodel at a fraction of the price.
We are a trusted, top-rated contractor in the Your Neighborhood area.
Your satisfaction is our #1 priority from start to finish.
Your investment is protected by a no-nonsense lifetime warranty.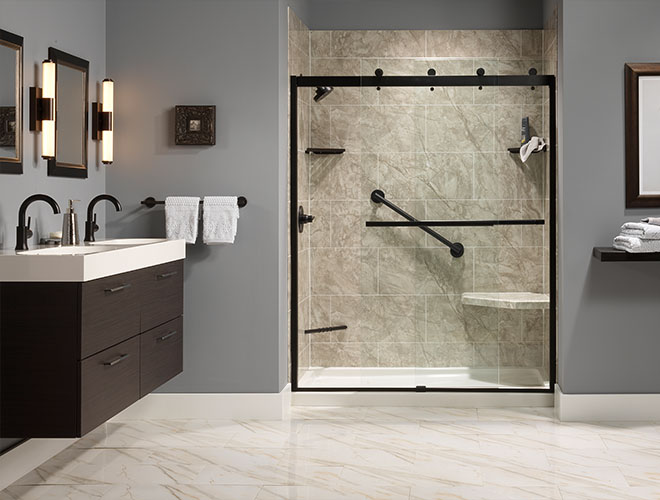 Special Financing
If you're concerned about the cost of remodeling your bathroom, Luxury Bath offers custom financing plans for homeowners in Your Neighborhood.
0% interest rates available.
Applying is easy and approval is fast.
Ask about limited-time discounts and deals!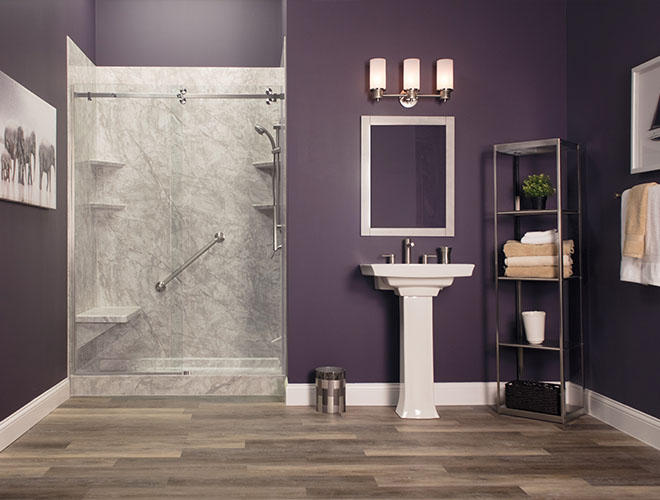 Real Reviews from Real Homeowners
LB gave me exactly what I wanted when other companies could not. They were able to custom make my new shower to the exact dimensions I needed… looks great!
— Dow L. ★★★★★
Personable staff who worked with us at a very fair priced job. Workers took great care of the rest our home as they went about their work enjoyed their company.
– Carl H. ★★★★★
We love our newly remodeled bathroom. It is truly a beautiful bathroom from wall to wall, ceiling to floor. I'm glad we picked, Luxury Bath.
— Roderick M. ★★★★★
Complete remodel. Excellent work. Would recommend Luxury to everyone. Wish we had a few more bathrooms!
— Steve H. ★★★★★
Very happy that we went this route. Saved me over $20,000 on other quotes.
— Maureen D. ★★★★★